That is all being recounted to a reporter in fashionable occasions, protecting with the important thing framing software that had Christian Slater being attentive to a wisened Brad Pitt within the Jordan movie. On this case, it's Eric Bogosian's acerbic and seasoned reporter Daniel Molloy, who first interviewed Louis virtually 50 years in the past. Now Louis is concerned about sharing extra of the reality about his existence, whilst revealing to Molloy his hard earned existence reflections as they sit down throughout from each and every different in a Dubai skyscraper. 
In a too-gradual construct of anxiety, Molloy doesn't hesitate to thrust back towards issues that his murderous host says, or to invite for extra, like about ripped pages from Claudia's journals (an irate Louis says she does no longer need her exploited). As their dialog takes position within the Dubai skyscraper, occasionally it supplies voice-over to the flashback, which will also be too on-the-nose. In a single explicit eye-rolling second, Molloy's off-screen voice chimes in with an actual record-scratch second: "Take a Black guy in The us, make him a vampire, f**okay with that vampire, and notice what comes of it."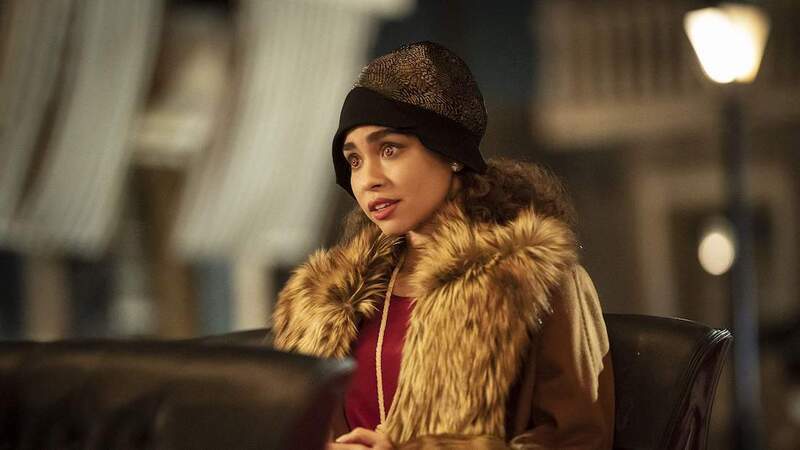 Anderson will also be a compelling display presence, particularly as he charts the mental revel in of his vampirism from a long time and a long time in the past. He established a positive ethical boundary with killing—inflicting him to ceremonial dinner on fish, rabbits, and different animals as a substitute of human fare. All of it comes with higher, interesting concepts about identification, a body for his working out of self as a homosexual guy in such comparably conservative occasions. All over, Louis used to be any person who desires to stick hooked up to his circle of relatives, his neighborhood, "his folks," as he repeats. 
However vampire performing generally is a tricky sport of brooding hamminess, which this sequence even notes when Lestat, Louis, and Claudia pass to peer "Nosferatu" and later chuckle concerning the stiff, jagged, leering frame, and slow-moving claw of an on-screen vampire. We get a extra human-inspired model right here after all than that telling, and but the grave self-seriousness right here makes for gradually flat performances in their very own proper. And whilst all of the billowing resentment and battle between our vampires has to head someplace, it comes out from Louis and Lestat in occasionally overly melodramatic bursts of screaming discussion. The strings swell in the back of them, occasionally the units are destroyed, and each Anderson and Reid get to turn all in their enamel as actors. "Interview with the Vampire" jumps in this each time it may well, revealing how the sequence can handiest destroy its rising monotony with both showy dramatic presentations or (albeit staggering) moments of gory violence, like a turbo vampire-punch that impales any person's face.